IBC Jurisdictions
Many Jurisdictions offer IBC, Local Offshore Corporations, and International Banking Services although all are not created equal. Global Capital Protection is currently offering IBC, Local Offshore Corporation and International Banking Services in the following jurisdictions:
Anguilla
Belize
Nevis
Seychelles
Panama
Global Capital Protection has chosen these jurisdictions as their primary locations based on many characteristics, including but not limited to (criteria are in no order of preference):
Reasonable Setup and Maintenance Fee Structure
Governmental Stability
Familiarity of Legal Structure (i.e. British Common Law, etc..)
Financial Reporting Status with Other Jurisdictions
Primary Language
Geographic Location
Global Capital Protection is continuously monitoring and re-evaluating their list and may choose to update or re-prioritize the preferred nations included on the list.
For geographic, political, and industrial information on our current, preferred jurisdictions click on the links provided below:


Anguilla


Belize


Nevis


Seychelles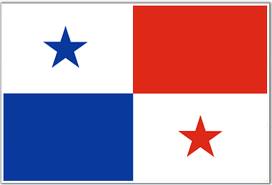 Panama
A Global Capital Protection Specialist is standing by to assist you in choosing the best Jurisdiction to suit your needs. Contact Us
Quick Contact
Leave your phone number and we will contact you promptly
US / CANADA
+1.888.980.6448
US / CA FAX
+1.888.980.6449
LUXEMBOURG
+352.20.88.02.71
AUSTRALIA
+61.2.6145.2218
U. K.
+44.203.608.0520
GREECE
+30.211.176.8425
SWITZERLAND
+41.43.508.0897
NEW ZEALAND
+64.9.887.4344
JAPAN
+81.3.4589.4628